This is a companion post to my ProLon review. Below is a list of the products contained within ProLon, allowing people with allergies or special dietary needs to easily check the ingredients.
Note that I've added a section at the bottom for the Soup Variety 2 box that ProLon have added – with some pictures of, and ingredients for, the new soups.
The first image shows the distribution of food across each of the 5 days, this is the version for "soup variety 1", rather than the new soup options: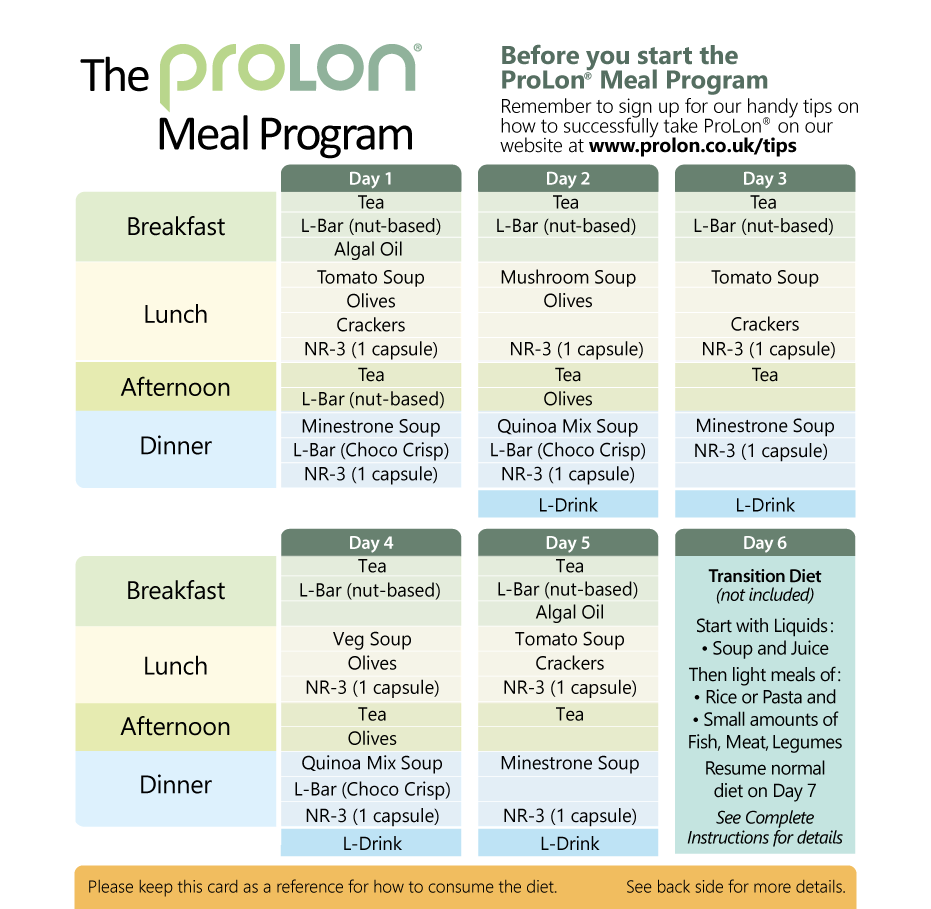 For "soup variety 2" this is the meal card:
Soups
Minestrone & Quinoa Blend Soup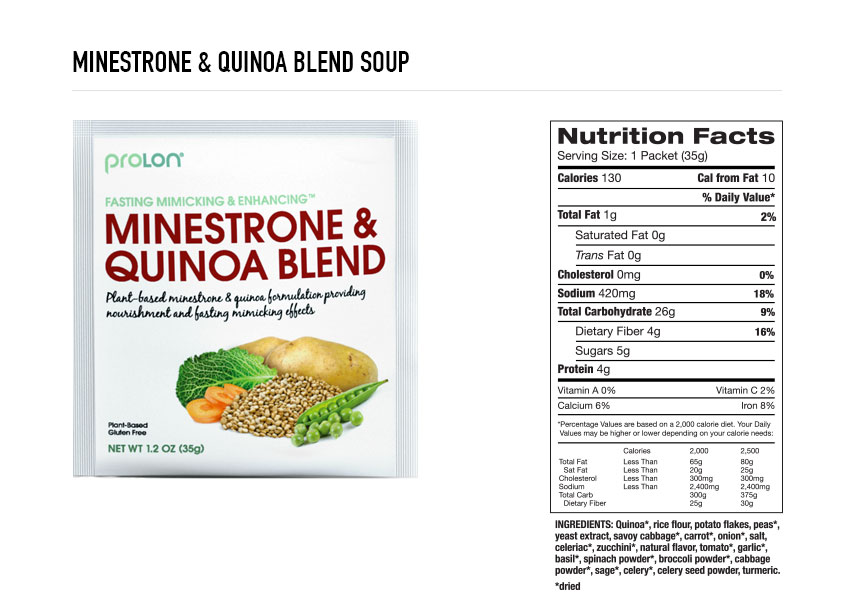 Minestrone Soup
Mushroom Soup
Tomato Soup
Vegetable Soup
Bars, Crackers & Olives
L-Bar Nut-Based
L-Bar Choco Crisp
L-Bar Kale Crackers
Olives – Garlic Flavored
Olives – Sea Salt Flavored
Teas
L-Drinks
Supplements
Algae Oil (200mg Omega-3)
NR-3 Vitamin, Mineral & Amino Acid Supplement
Soup Variety 2 (New)
Unfortunately I haven't seen the nutritional facts for these soups yet, however we can at least look at the ingredients. I think the ingredients list could be particularly useful for people with intolerances or allergies.
Butternut Squash Soup
Butternut Squash & Quinoa Soup
White Bean & Spinach Soup