In Rhonda's April Q&A sessions for crowd sponsors she discussed the supplements she gives to her toddler (if you're a crowd sponsor, jump to 1h 15mins of that video).
She noted that it wasn't until her child was comfortable with chewing things, that she introduced chewable supplements. Each child will reach this stage at different ages.
Rhonda tries to get all the micronutrients she needs from her diet, leaving supplements to fill in any missed gaps. She applies this same principle with her child too. For example, below she demos a healthy meal she gave him of egg, blueberries and kale (source).
Supplements she gives her toddler
Multivitamin
Rhonda notes that it's hard to find gummies with zero sugar, but the Pure Encapsulations PureNutrients product primarily uses xylitol, and then there's a little bit of juice which equates to 2g of sugar per serving. The full list of vitamins it contains can be found here (toggle the ingredients tab half way down the page).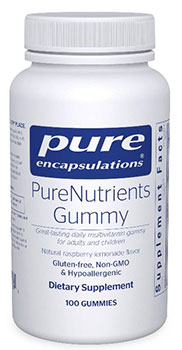 Omega-3 Fish Oil
In general Rhonda tries to use give her child the same fish oil she uses (N-PURE3). She does this by breaking open capsules into his food. Most of the time he'll eat it, but occasionally he won't (perhaps because it's not well enough hidden). In these circumstances she'll give him PureNutrients EPA/DHA gummies. These are lemon flavoured, zero sugar gummies that use xylitol as a sweetener (so better for teeth).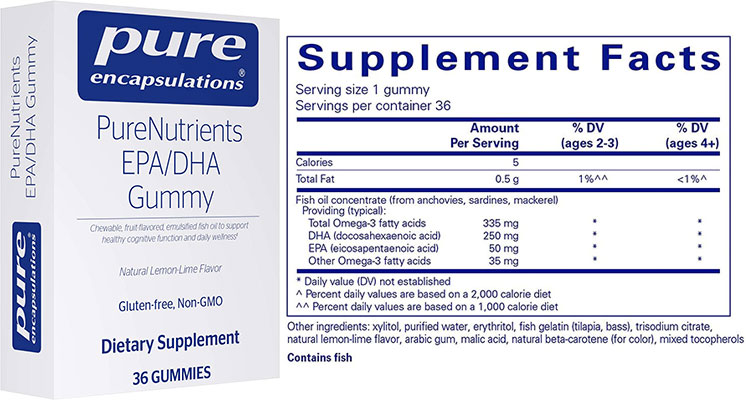 Vitamin D3
Rhonda says that she supplements her child's vitamin D levels with both drops and gummies. When he was a baby she was using Carlson Baby's Super Daily D3 (400iu per drop/daily) – so it's possible she's still using that product – but didn't mention the specific product most recently – just that she was using drops.
In addition she said she's using Nordic Naturals D3 gummies – with zero sugar. These are 1,000iu per dose.
Vitamin C
She gives her son a chewable form of vitamin C made by Swanson. They're hard, so she breaks them up into fourths and gives them to him that way.
She notes that interestingly the literature on vitamin C supplementation and preventing common colds or even shortening the duration of common colds is much more robust in children, especially younger children.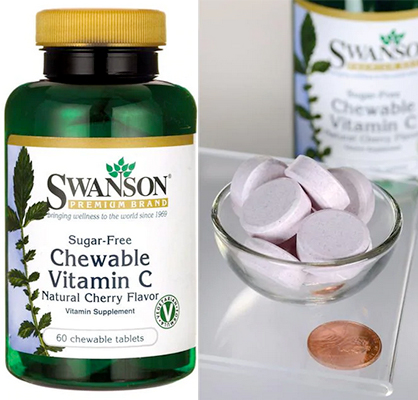 Roundup
Whilst this is a relatively brief post on the supplements Rhonda gives to her toddler, I'll update it if we learn more.
For other related posts see: